General Surgery services include conditions of the abdomen, gastrointestinal tract, skin and soft tissue and breast.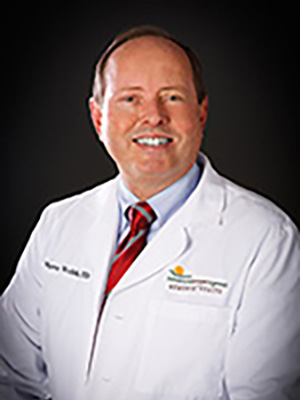 George Webb, M.D., FACS
General Surgeon George S. Webb, M.D., FACS, has a special interest in bariatric surgery and the conditions caused by morbid obesity and is designated a Center of Excellence Surgeon by the American Society for Metabolic and Bariatric Surgery. Dr. Webb has specialized training in advanced laparoscopic and robotic surgical procedures. He provides a full range of general surgical services including breast surgery for both benign and malignant indications, surgeries for thyroid and parathyroid and for melanoma and skin cancers.
George Webb, M.D.
4201 Belfort Road
Jacksonville, FL 32216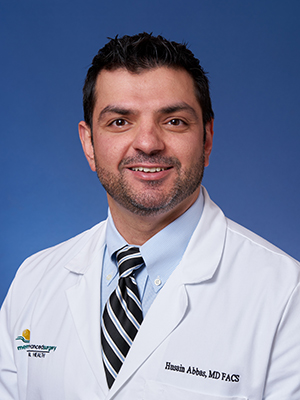 Husain Abbas, M.D.
Dr. Husain Abbas is a board certified surgeon and fully trained in Minimally Invasive Surgery. After his surgical residency at St. Mary's, a Yale university affiliated hospital, Dr. Abbas completed a fellowship in Minimally Invasive Gastroesophageal and Bariatric surgery at the University of Florida, Gainesville. Dr. Abbas strives to provide complete surgical care to his patients. Dr. Abbas adds many new state-of-the-art surgical techniques and procedures which ensures more satisfaction and faster and less painful recoveries for his patients.
Memorial Advanced Surgery
3627 University Blvd S
Jacksonville, FL 32216
(904) 446-8972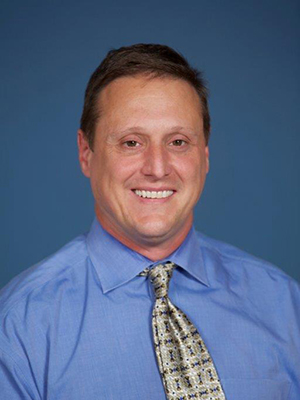 John Deperi, M.D.
John Deperi, M.D. is certified by the American Board of Surgery and is a Fellow with the American College of Surgeons. His practice includes the full scope of general surgery, including surgery of the thyroid and parathyroid, breast surgery, surgery for melanoma and skin cancers. Dr. Deperi also has specialized training in, and routinely performs, advanced laparoscopic surgical procedures. Dr. Deperi received his Doctor of Medicine from Columbia University, where he did his internship. He completed his residency at Baystate Medical Center. In addition, Dr. Deperi performs laparascopic, open ventral and incisional and inguinal hernia repairs.
Memorial Advanced Surgery
3627 University Blvd S
Jacksonville, FL 32216
(904) 446-8972